Why Are Stackable Rings Popular?
Why Are Stackable Rings Popular?
Whether or not you're joining the ranks of the 2.13 million married couples in America, stackable rings are a great way to express love for your partner. They make awesome promise rings, engagement rings, and wedding rings... that can combined to be worn all at the same time.
But what makes a band stackable? What are their benefits and why are they so popular? Most importantly, what designs do you have to choose from?
Read on to learn the answer to these questions and give your partner the best gift they'll ever receive.
What is a Stackable Ring?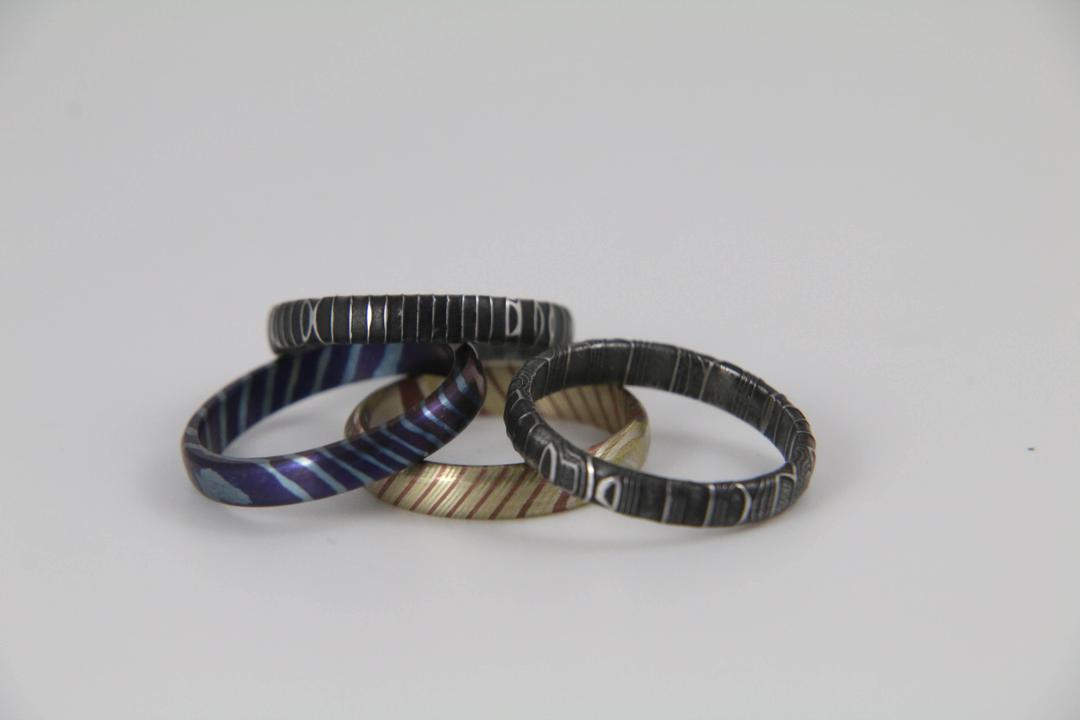 Ring stacking, sometimes called ring layering, is one of the most beautiful jewelry trends. It happens when you wear multiple stackable rings on one finger. These rings are generally in multiple different colors and styles and lay on top of each other to create a stunning visual effect that showcases many hues and materials.
Pretty much any ring can be a stackable ring. However, there are some qualifications that label a ring as being 'stackable' including a thin band, small size, and lack of large protruding stones that would stop other rings from laying on top of or below it.
Basically, if two or more thin bands look good and sit well on your finger together, they can be stackable!
Benefits of Stackable Wedding Bands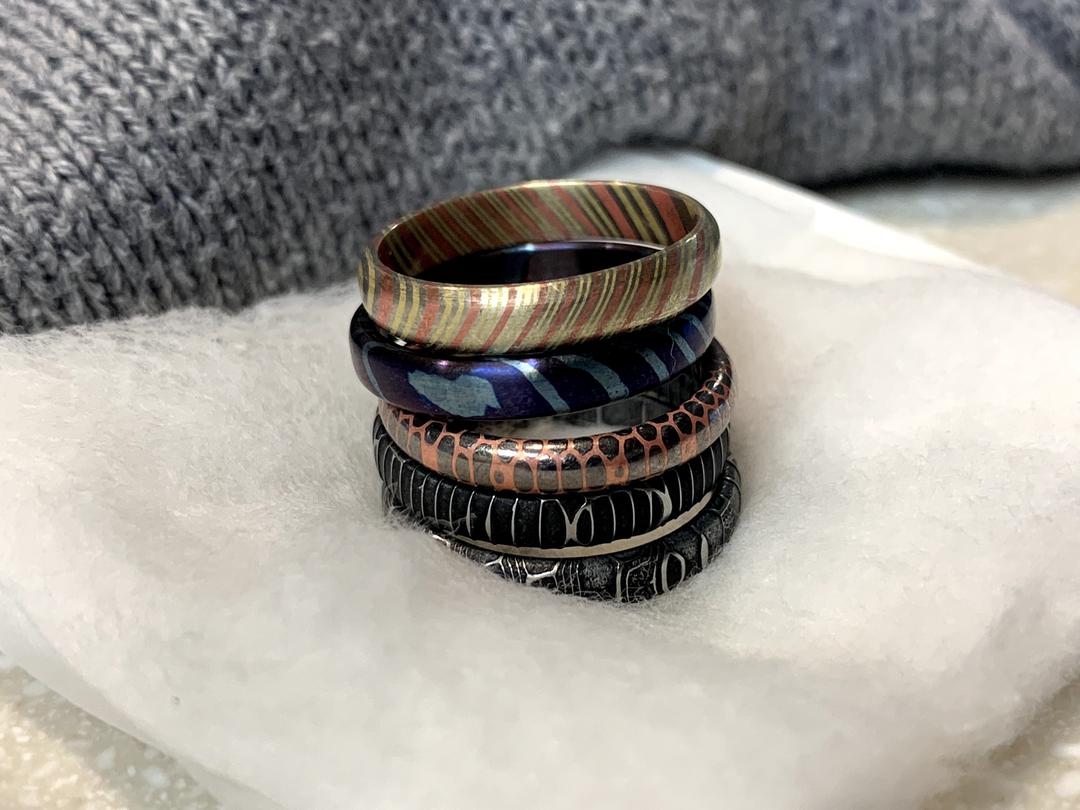 There are a lot of awesome benefits to stackable rings. First, they're an awesome choice for both men and women since their designs are no-frills and match with any outfit. They can also be worn in both professional and casual settings, assuming that the rings are made from high-quality materials for a sophisticated aesthetic.
Many people choose to use stackable rings as engagement or wedding bands- in fact, this is one of the best uses for them. Stackable rings can use a wide range of wedding ring materials. They're also far less expensive than getting a single diamond band and therefore help newlyweds save for their honeymoon and home. Since they're usually made from tough and durable materials, the band will also last longer than a rose gold or sterling silver band would. If you want a symbol of love that lasts a lifetime, stackable wedding rings are a perfect choice!
Stackable rings are perfect for those who don't love the heftiness and weight of jewelry on their fingers. Since stackable rings are so thin and lightweight, it can feel at times like you don't have anything on your finger. Stackable rings come in all the same ring sizes that you could get other bands in. Contact Patrick Adair Designs and work with our designers to find the perfect piece in the right size!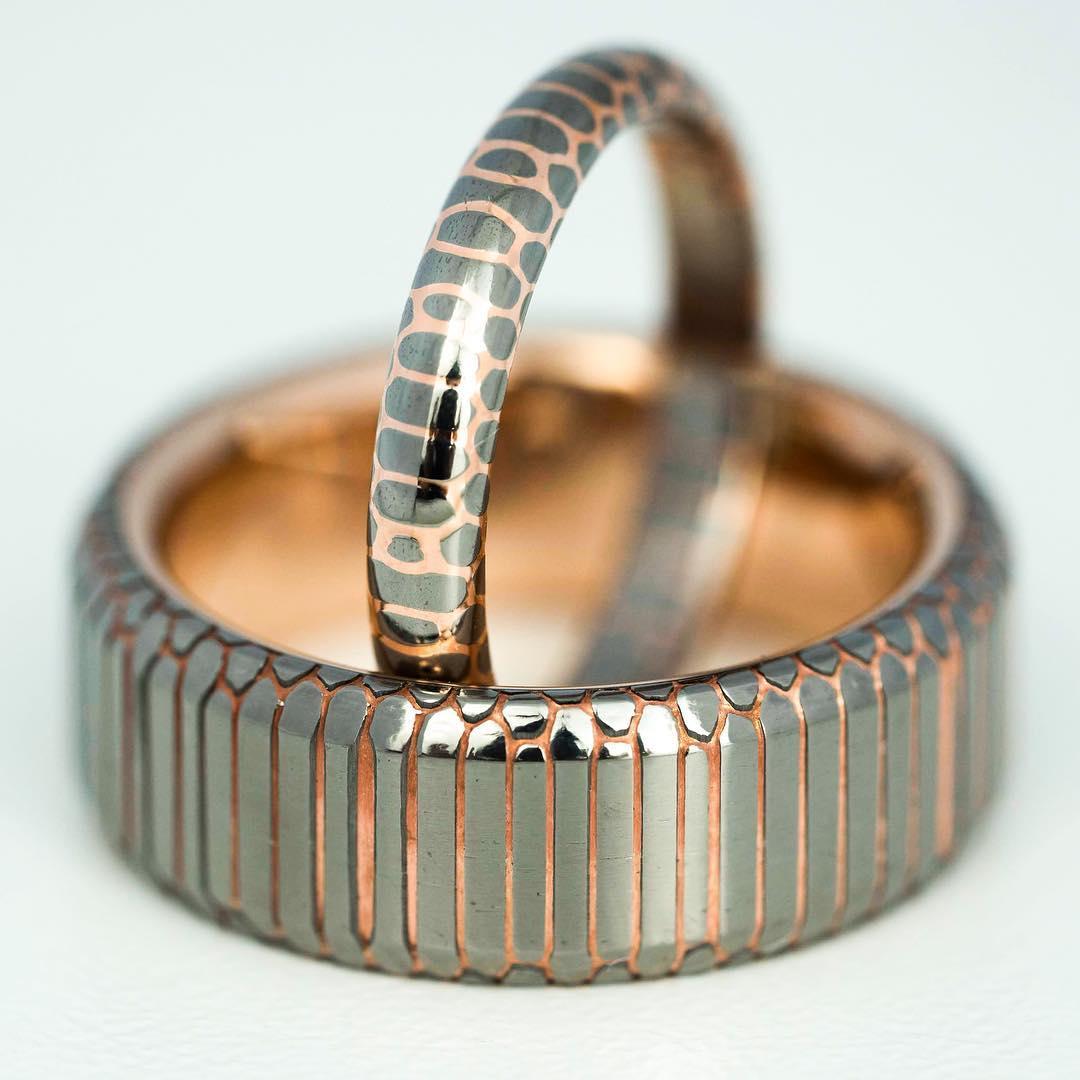 Because of the many benefits of stackable bands, it's natural that they have gained popularity in recent years. However, there are a few more reasons why they've become popular that have to do with the lifestyles of both individuals and couples.
First, people are drawn to the cheaper prices of stackable bands. 70% of Americans are currently struggling financially, which has opened up a large market for alternatives to $10,000+ engagement rings. Stackable bands are an alternative that many people end up preferring over huge diamond rings since they last longer and cause less stress for the wearer.
You can use them to commemorate multiple events in your life without the need to choose between rings. When you give your loved one a stackable promise ring, they can wear an engagement ring over it without taking the promise ring off. Subsequently, they can add their wedding and anniversary bands to the top of the stack to create a stunning combination.
Stackable rings are a wearable timeline for your relationship. You can look down at your finger and see how far you've come together.
Best designs for Stackable Rings
Now that you know why stackable rings are awesome, it's time to take a look at some of the best designs we offer.
While you can commission a custom stackable band in our exclusive Star Dust or Glowstone styles, we make a huge range of pre-designed rings that you can see and fall in love with prior to purchase. Read on to see some of the best options that we offer at an affordable price.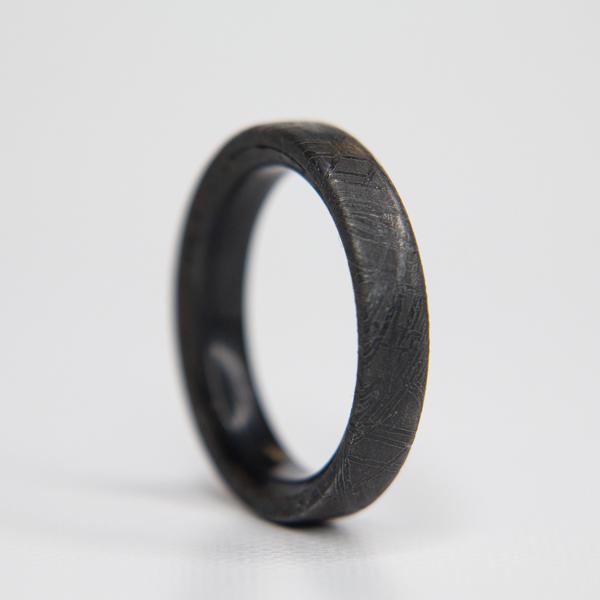 METEORITE
Our Meteorite stackable rings are hand-crafted from a solid piece of authentic Meteorite. This is a time-consuming process since it requires the tools necessary to work with a 4.5-billion-year-old Muonionalusta Meteorite Slab, but it's worth it when you can see the subtle Widmanstatten patterns all throughout the ring. The handmade nature of the ring means that your piece, like your love, will be one-of-a-kind.
MOKUME GANE
Mokume Gane is a gorgeous design that features nickel, silver, brass, and copper. It has a warm aesthetic while still being subtle and is perfect for those who want a ring that has a gorgeous and consistent polish and luster. Like all of our stackable rings, you can get a laser engraving of your and your loved one's names/initials or a quote or word that is meaningful to you both.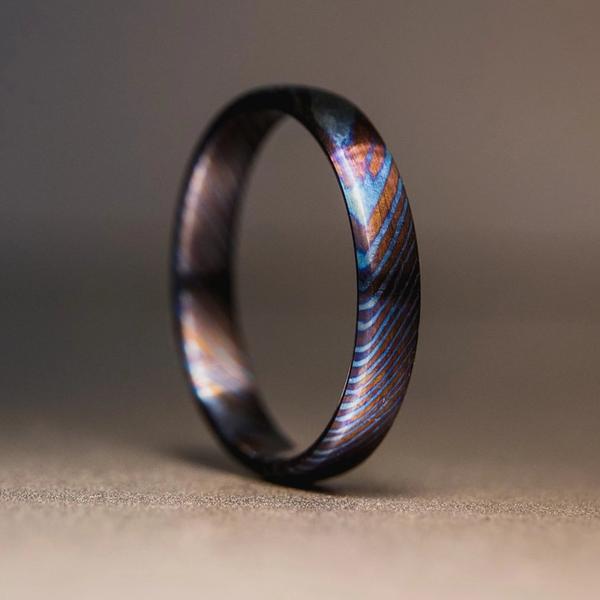 TIMASCUS
If you like the striped pattern of Mokume Gane but want something that incorporates cooler colors, Timascus has your back. Like all of our stackable rings, the band is 3mm in width, but this doesn't make the blue and silver design any less intricate. The rings are also extremely hard and durable because they're made from a titanium/Damascus blend, so they're unlikely to ever scratch, dent, or chip. Timascus is also great for those with metal allergies and is 100% hypoallergenic!
---