6 Reasons Why You Should Buy a Damascus Wedding band
Why Choose a Damascus Wedding Band? 6 Reasons
Damascus steel has been gaining a lot of popularity as a wedding band material due to its unique woodgrain patterns and bright silver color. This metal has been around for many years with many applications. One of the more popular applications is for a Damascus wedding band.
Damascus steel rings are the perfect mix of old-world metalwork. There are many benefits of wearing this metal that you will love every day. Here are 6 reasons why you should buy a Damascus Men's Wedding Band.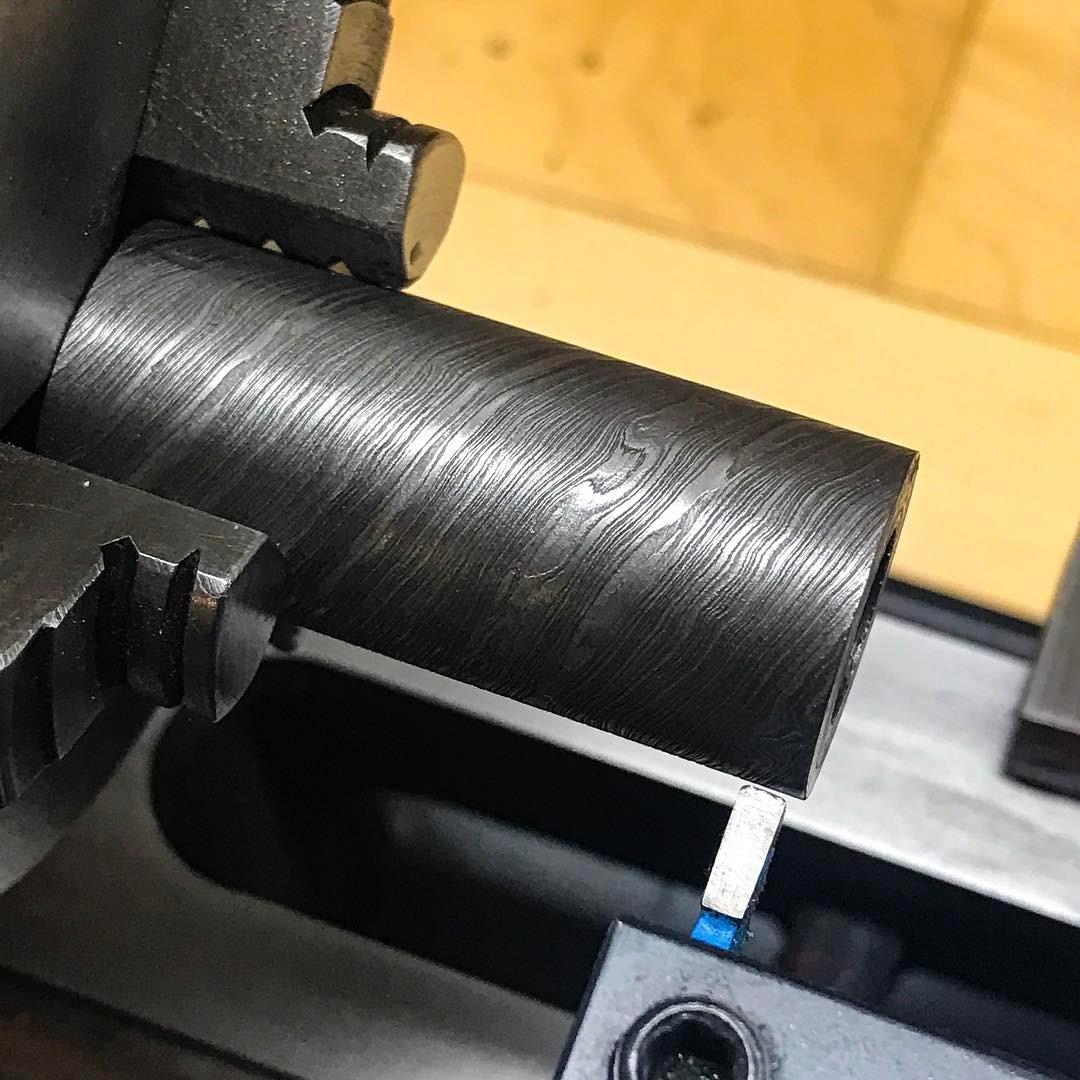 Wedding rings have a long and rich history. The wedding ring is believed to have originated 6000 years ago in Egypt. Documents state that couples would exchange rings made of hemp or reed. After Rome conquered Egypt, the tradition made its way into the west. The wedding ring since evolved, and the groom would then present a metal ring to the bride to be. The Greeks also used this tradition, making different designs that catch the eye.
A few years later, the early Indians introduced the first Damascus steel made from Wootz steel. Its name comes from the Arabic word "damas," which means "water" due to the rippling design when made. The steels popularity then grew bigger to make weapons during the Iron Age.
Today, Damascus Steel is often used for making cutlery and damascus steel wedding rings. There is a deep symbolism behind the woodgrain patterns and elements of Damascus steel.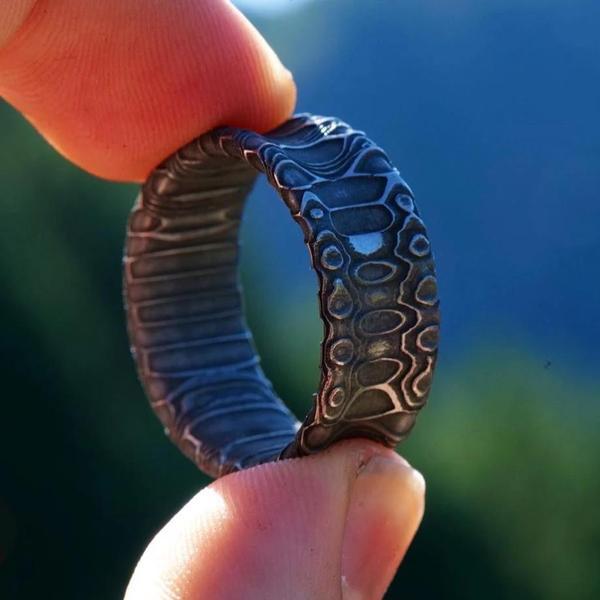 Damascus steel is one of the most recognizable metals in the industry. The metal is created by forging multiple layers of steel, creating an extremely durable material. They also have stain-resistant components that counter rust from forming if made with stainless steel. Besides the beautiful design, it's valued due to its clean edges, hardness, and flexibility. That's why many blacksmiths looked at this ore as a superior forging material.
There are two types of Damascus steel: Cast and Patter-welded. Cast Damascus steel is a metal made from a high carbon environment. It then produces a crystalline structure that has varying carbide components.
Pattern-welded Damascus steel is best known for its pattern, hence the name. This is the most mainstream form of Damascus steel in the modern-day and is what is used to make Damascus engagement rings and wedding bands.. Their flux between the sheets keeps them together, thus producing the watery effect.
More expensive materials like rose gold or sterling silver are durable in their own right, but they won't keep up with Damascus steel. Its assured strength and resistance from wear and tear will last you for a lifetime.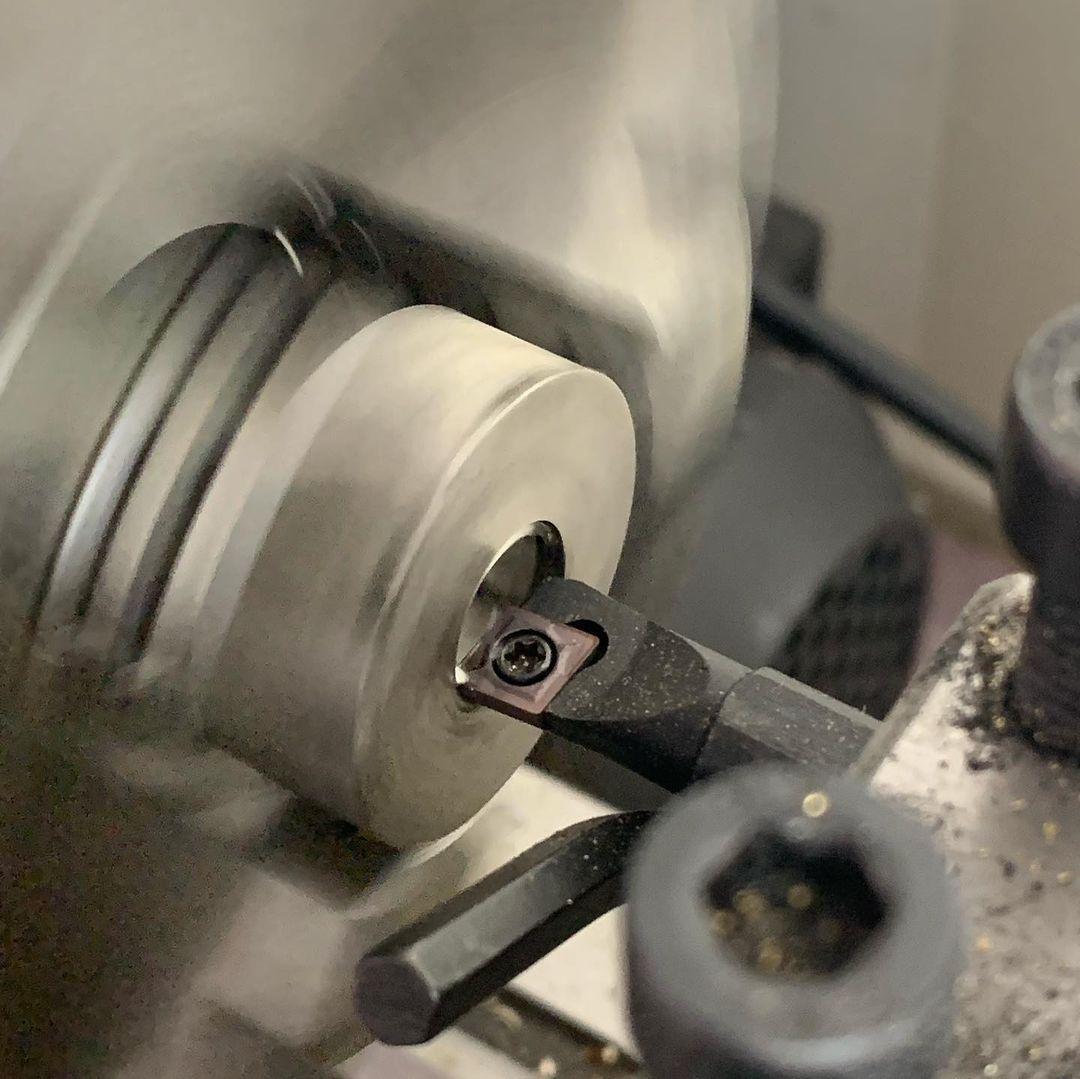 The process of making Damascus steel rings is long and careful. Blacksmiths take their time fusing the steel with surgical precision, making sure the metal is solid and durable. The steel is alternately changed, layer by layer, until a hundredfold. It then gets twisted and shaped into a single small solid rod. The rod is then folded again to form various patterns, and once it cools, it is ready to be made into a wedding band.
Many layers are etched into the band, making it denser and prominent to see the pattern. The finished ring is then etched in acid to reveal its beautiful distinct patterns.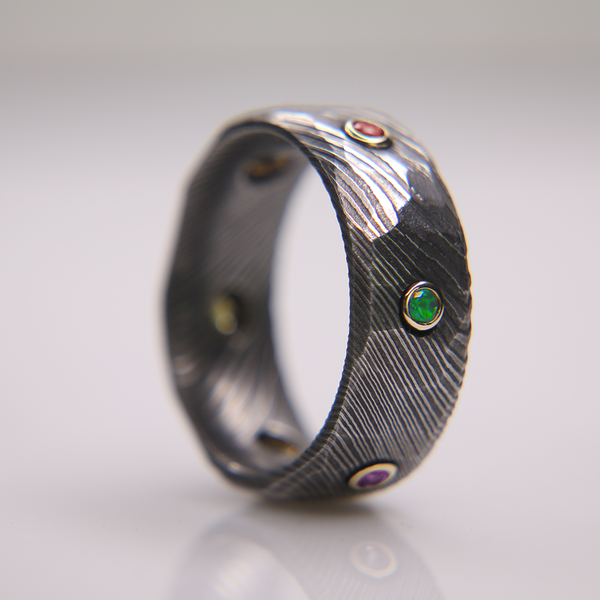 There are many Damascus wedding band designs you can choose for your big day. Patrick Adair Designs offers handcrafted Damascus Steel in two different ring styles - one made from just Stainless Steel and one made from both Stainless and Carbon Steel. Both are extremely durable but the latter is prone to rust. You can opt for a classic solid Damascus band, or if that doesn't suit your style, you can go for something more unique and exotic in the form of a Damascus inlay ring filled with glowstone and exotic inlay materials such as meteorite and opal. If you want something that really stands out, consider purchasing our Infinity Ring, available in Stainless Damascus or Zirconium.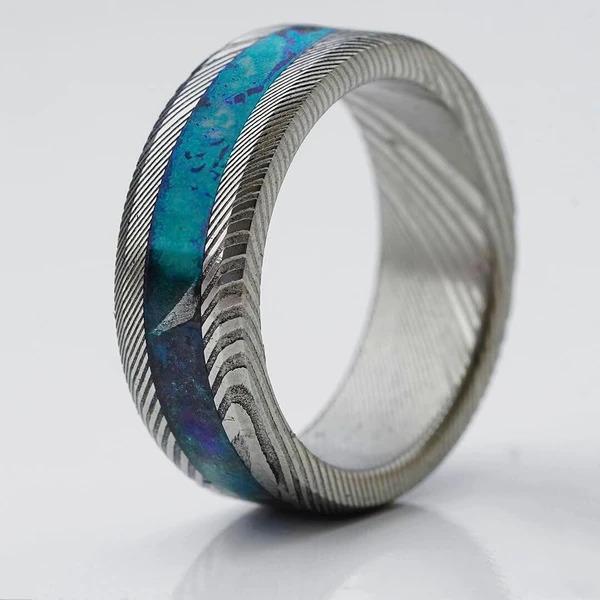 The process might be long to make Damascus, but the material is readily available, making it cheaper than other wedding bands. In general, you will see that the price ranges from as cheap as $150 to as expensive as $2,000.
6. Maintenance and Resizing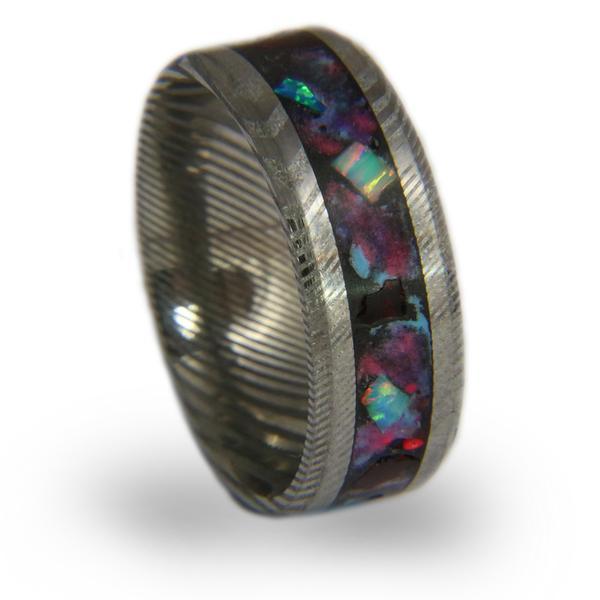 Durability is not the only benefit of getting a Damascus steel ring. Other benefits of getting a Damascus wedding band include easy maintenance and resizing.
You only need soap and warm water to wash away all the dirt and grime it accumulated throughout the day. If you want to bring your Damascus ring up to a beautiful shine again, just take a simple silver jewelry cleaning wipe to bring it back to its luster. You can also get your ring resized if it becomes too loose or too tight. Although Damascus is very durable and scratch-resistant, it's still soft enough to resize. 
Damascus Steel is also hypoallergenic, making it a perfect choice for those with allergies to certain metals like nickel.
What Are You Waiting For?
---